Your Desire To Sell, And Customers' Desire For Solutions, Only *Seem* Like Intersecting Interests.
In Truth, You Want Them To Select *Your* Product, While They Want To Research, Consider, And Select The *Right* Product. These Are Very Different Things.
Marketing Without Content Is Like Fishing Without bait
Consider
Your Own
Purchasing Habits
If You Don't Have Content That *Helps* Them, You Are
Interruption
Push
Egocentric
Brochure
Outbound
Marketing
Something Strange Happens When People Switch Hats From Consumers To Business Owners Or Marketers – They Forget How They Prefer To Buy, And Do Things Consumers Hate.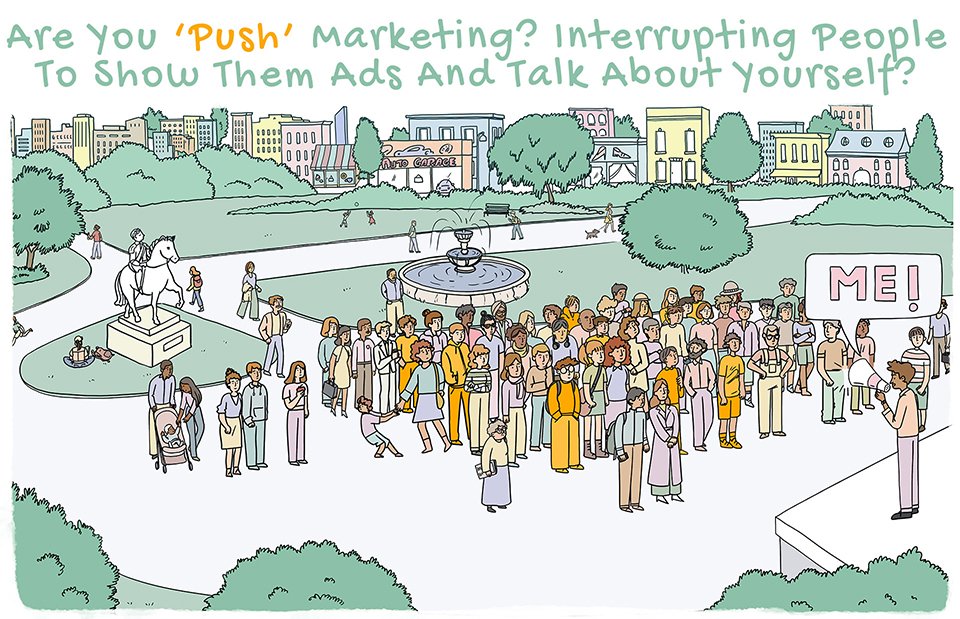 FlashPointLabs Creates High-Value, Relevant, Buyer-Centric Content That Helps Consumers, Not Seller-Centric Copy Buyers Typically Avoid.
Content Is Truly King.