Download Our eBook; It'll Change Your Life
We Are FlashPointLabs
On A Mission Of Mercy
Google And Programmatic Ad Platforms Are Getting Rich Displaying Your Ads, Offering Abysmally Low Click-Through Rates. What Is It That Google Doesn't Want You To Know? How Much More Popular Are Organic Links? How Much More Frequently Do Organic Leads *Convert*? 
[hubspot type=form portal=21158475 id=79e04f5e-15c4-4eb0-b3ae-98ca811d8d51]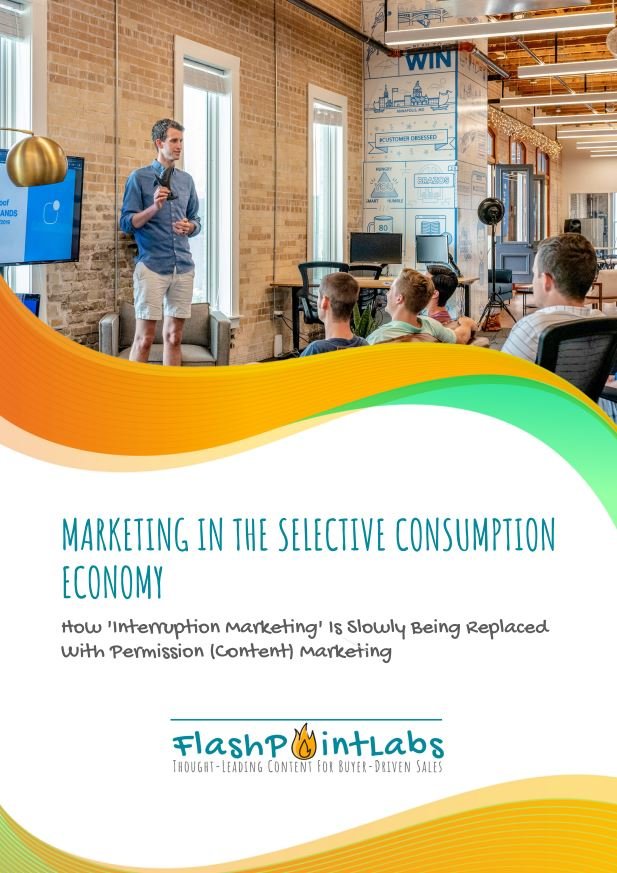 Marketing Without Content Is Like Fishing Without bait
Your Desire To Sell, And Customers' Desire For Solutions, Only *Seem* Like Aligning Interests.
In Truth, You Want To Sell Them *Your* Product, While They Want To Research, Consider, And Select The *Right* Product. These Are Very Different Things.
Consider
Your Own
Purchasing Habits
It's Worth Repeating: Buyers Don't Care About Your Ad Or Brochure, Until The *Very End* Of The Buyer Journey or Sales Cycle. 
Buyers Want To Research Quality Content, Consider Options And *Choose* The Best Solution To Their Problem Or Need.
Buyers Drive The Sales Cycle, And You Sell Only *By Luck* If You Don't Understand This Reality.