Why Does FlashPointLabs Succeed Where The Others Fail?
Basic psychology explains that people are self-interested and seldom click on ads. If you create buyer-centric content, rather than ads or seller-centric brochures, both paid and organic placement of content at funnel-tops drives far more traffic.
FlashPointLabs are full-scope and can build your marketing operation – zero-to-one – or work as a content-producing supplement to your existing operation. We handle messaging, strategy and differentiation; ad and copy creation; channel selection; offer and funnel creation; web development and CRM integration.
Scope Of An On-Site Engagement


FlashPointLabs  identifies and articulates the *single* most important thing that's different about you, making you a monopoly. 
We Create Amazing Content
Our consultants build a lead generation pipeline, creating high-value, relevant, content that makes you a 'thought leader'. 
We Give Your Content Away
It's easer to offer (content) than ask (show ads), and content offers drive traffic, sign-ups, superfans, and sales. It also gets shared.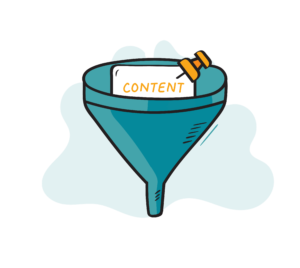 Repeat Sales And Optimization
We watch to see how content performs in various channels, and we test, learn and optimize. We capture, nurture, and re-sell leads gathered in your CRM.