FlashPointLabs is the brainchild of Zackery West, and it's not just another consultancy. Frustrated with the limitations of marketing technologies, and of 'work' itself, Zack – and A PMI member and inveterate 'tinkerer' – knew there was a better way.  Zack studied the productivity and quality breakdown points of the average work engagement, and took an honest look at how the Internet had changed the Sales Cycle. These ideas were defined, tested, optimized, and built into FlashPointLabs.
A Full-Stack Marketer
Who Thinks Differently
Zack focuses on one full-time client at a time, for an intensive engagement. This avoids time wasted 'switching gears' between clients, and allows FlashPointLabs to truly speak with a client's voice, which is critical for successful content.
Zack is the single engagement through-point, which enables project speed, cohesion and fosters project custody.
Zack has end-to-end marketing skills (market research, strategy, web design, copywriting, creatives, messaging, technical deployments, migrations and integrations), so there is no hold-up, ever. If something needs to get done, it's done. There's no committee or email to a worker who is out sick or back-logged, that gets ignored.  Zack's experience and skills are both 'high and low' (managerial and technical), and 'left and right' (creative and analytical). 
Zack's demographic is early-stage companies, or companies with spare marketing operations, who need results for their dollar, and who don't typically have large marketing teams. Zack's output and cost-efficiency are a natural fit for his demogrpahic.
These aspects together eliminate the need for teams for most projects. (who dialogue, need instructions, hold meetings, send emails, schedule and coordinate).
By being on-site, absorbing a client's culture, and involving clients with brand messaging and differentiation, Zack is able to give clients a voice while still functioning independently. In addition to absorbing client culture and their input on their brand and messaging, clients get to see creatives, ads, copy and content before they are published.  
FlashPointLabs is more painter than as a paintbrush, and sometimes clients want the latter. Since client engagements are ongoing, and based on performance, if a client isn't delighted, or needs a to control a 'paintbrush' (contractor), and not an independent expert, it becomes apparent early, and we will typically exit and help a client find someone to implement their ideas. 
Zack realized that digital marketing can be approached in a Lean way, like software, meaning: the tools and platforms used in both these industries are protean and mutable; so planning a marketing strategy as you'd plan the construction of a monument (when plans are most often incorrect in either assumptions or in their interpretation of data), is not intelligent. Nothing is known for sure until it is validated, from having been done. This truth necessitates a focus on execution. This doesn't mean rough copy gets published, or strategy is a guess; it doesn't mean we don't write a Go To Market plan. It means that experience and best practices take you 60% of the way, better thinking takes you 20% of the way, and implementation and testing take you the final 20% of the way. Talking and planning in excess are often substitutes for execution, and are next to worthless, as with software. 
Zack questioned the industry-standard 2% paid search click-through rate, and – along with the leading marketers in the world – accepts the buyer-driven sales cycle, and focuses on content that 'pulls' them, rather than 'pushing' unwanted ads (more below) at considerable cost. 
Applied in combination, FlashPointLabs is able to provide more output, of higher quality, faster, and more affordably.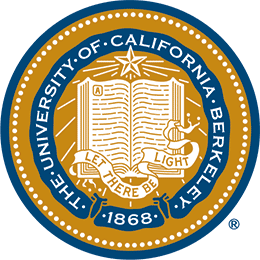 Zack is a UC Berkeley graduate with distinguished scholarship, who grew up in a big family in a small town in northwestern Connecticut. Zack came to California to attend college, and presently resides in the San Francisco Bay Area because of the abundance of early-stage and tech startups. 
Zack is among a few leading marketers who recognize that the Internet has fundamentally changed the way we buy. Experts like Mark W. Schaefer, Gary Vaynerchuk, Marcus Sheridan, and Joe Pulizzi, agree: Rather than sophisticated targeting and responding to signals, the technology has only ushered in an era of higher-powered seller-centric marketing; the truth is that the Buyer Journey is driven by buyers, and therefore buyer-centric copy out-performs, every time. Zack coined the maxim: "Most marketing today is interrupting people to talk about yourself, and to ask to take money from them later." The proof if this rather amusing tautology is that we all ignore thousands of ads a day, even if organic vs. low paid click-through rates and statistics didn't reveal this fact.
It's not an ideal way of marketing, next to recognizing how the Buyer Journey has evolved, and adapting. This understanding, which transcends competency with the technologies, is what differentiates Zack, and allows FlashPointLabs get uncommon results.
The fundamentals of this emerging 'Thank You' or 'Selective Consumption' economy being: 
 That almost all significant purchases begin with Internet search. 

That during this search, described as the 'Awareness' and 'Consideration' phases of the Hubspot Buyer's Journey, people don't appreciate, trust, or want to see 

seller-centric copy like ads and brochures. This is true 98% of the time, even when there's an exact keyword match that prompted an ad (2% SEM click-through rates). The Buyer Journey is almost entirely buyer driven.
That the best a company can do is offer relevant, objective, helpful content that their demographic can discover

during their search. This aids traffic, builds trust, and establishes a company as 'thought leaders' in their vertical.

That buyers have so many options that companies must differentiate and own a niche to compete, rather than entering crowded and competitive markets and hoping to win-out with a slightly better product,  lower price, or with more ad spend. 
We spend 7 hours a day consuming content, but see – and avoid – between 3,000 and 7,000 ads a day. We unsubscribe from low-value 'offers' interrupting our email every day. There is a time and a place for marketing technologies, but when paired with antiquated assumptions that don't acknowledge how we all buy, the technology has simply weaponized marketing. If a consultant can apply this awareness and technology, the results are dramatic, and the cost to compete is greatly reduced. 
Zack came to this understanding only after mastering the technologies companies use to market. Zack has demonstrated 'tech chops', having worked as a litigation support dba, network administrator, after working as a certified paralegal. In 2010, Zack founded siloz.com, a web application startup he built with a friend from UC Berkeley. 'An eBay for nonprofits', siloz didn't make a billion dollars, but bootstrapping this LAMP stack enterprise app, from conception to product management and all business afairs, was the achievement of a lifetime. 
Already experienced with intranets and network enterprise software, Zack pivoted into the Internet, picking up skills in content management applications, web design and development, feature design, stack configuration, web flows, technical integrations, CRMs and tracking and monitoring tools and dashboards. 
Zack is writing a book on content marketing, and enjoys endurance and HIIT sports, including skiing, in-line skating, mountain biking, and soccer.