We Are A Full-Service Marketing Agency And Consultancy
Viral Live Action And Animated Video - Rock Star Content That *Crushes*
FlashPointLabs Makes Video
That Make A Statement
FlashPointLabs has the production equipment, crew, and post production tools to write, shoot, and produce compelling video that 'wows' your customers and sets you apart from the rest.
Are You Committing
Interruption
'Push'
Egocentric
Mass
Marketing Mistakes?
The Buyer Journey Begins And Ends With The Buyer; You don't Take, You Receive
Are you trying to attract buyers with ads, brochures, and other seller-centric copy?
We Create Content That *Pulls* Traffic So You Don't Have To *Push* Unwelcome Ads
What if you created the content – videos, graphics, eBooks, how-to's, articles – buyers seek, and gave it away? What would that do for traffic? For sales?
FlashPointLabs  identifies and articulates the *single* most important thing that's different about you, making you a monopoly. 
We Create Amazing Content
Our consultants build a lead generation pipeline, creating high-value, relevant, content that makes you a 'thought leader'. 
We Give Your Content Away
It's easer to offer (content) than ask (for time and attention by showing ads). Paid and organic offer placement drives traffic, sign-ups, superfans, and sales. It gets *shared*.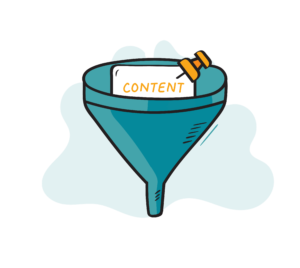 Repeat Sales And Optimization
We watch to see how content performs in various channels, and we test, learn and optimize. We capture, nurture, and re-sell leads gathered in your CRM. 
We Are FlashPointLabs
Here On A Mission Of Mercy
Google and programmatic ad platforms are getting rich displaying your ads, while offering abysmally low click-through rates. What is it that Google doesn't want you to know? How much more popular are organic links? How much more frequently do organic leads *convert*? 
[hubspot type=form portal=21158475 id=79e04f5e-15c4-4eb0-b3ae-98ca811d8d51]
Our Thinking (Click To Download PDF eBooks)
Bryan James
President, MBS Engineering
We got results like we never would have imagined. Our traffic went from 1,500 unique hits a month, with little engagement, to 30,000, with the same modest AdWords budget.
Roland Matte
President, BullStaffing.Co
FlashPoint was able to affordably redesign our website and get us started with simple content, for a great price.
Jason Olbourne
A Million Mums
We were delighted with the web design and hosting provided by FlashPointLabs.